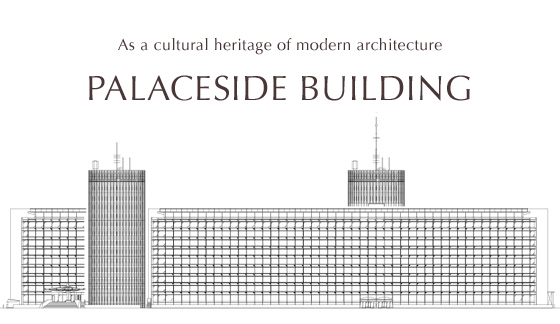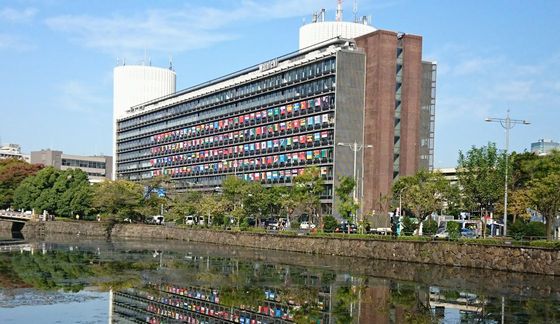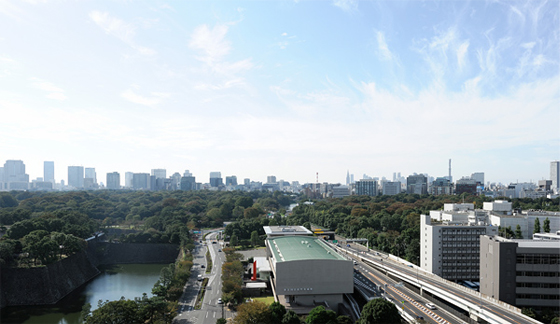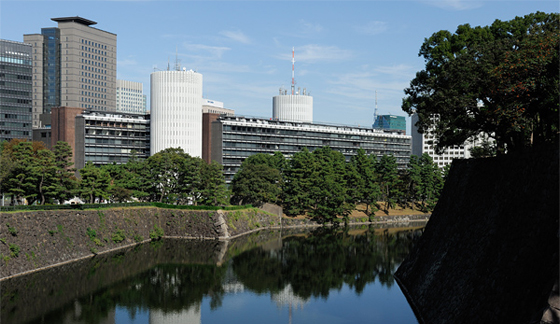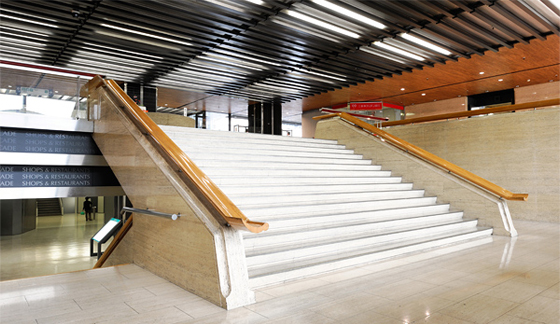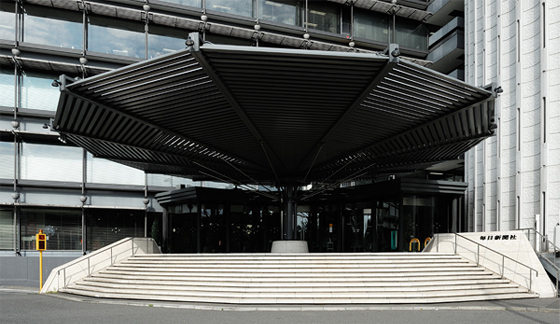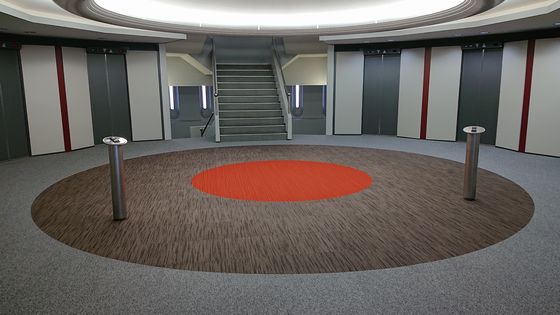 Palaceside Building, which was designed by famous Japanese architect Shoji Hayashi, takes pride in the elegant appearance that has won it many architectural prizes, including the Building Contractors Society (BCS) award. Palaceside is directly connected to the Takebashi metro station. It has nine stories above ground and six below, which contains 100 offices, shops, restaurants, clinics and a post office.
Palaceside is also proud of its amenities and constant modernization. Not only does it boast the most up-to-date telecommunications and highest eco-friendly facilities, the building also meets Japanese earthquake standards with a 5000KVa emergency generator, which is one of the biggest generators used in commercial buildings in Tokyo. Our car parking facilities, with space for 300 vehicles (on levels B2-B4) and free charging for electric vehicles, are also among the best in the area.
With its most modern facilities and stylish design in harmony with the Imperial Palace, Palaceside is popular not only with the 6,000 people who work in the building, but also with the more than 20,000 visitors it receives every day.